Athletics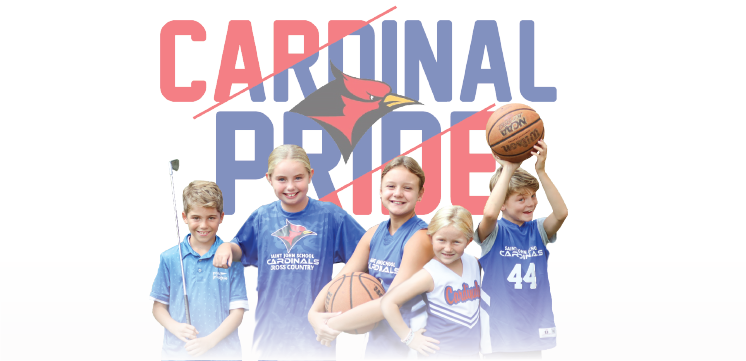 Athletics are an integral part of our educational process, encouraging positive and meaningful experiences that will enhance teamwork, discipline and leadership for all students who participate. Our outstanding coaches challenge our students to reach their full potential, work together and develop important life-long skills.

Our Athletic program currently offers five sport programs
XC Cross Country, Basketball, Golf, and Cheer.
The Athletics program at Saint John School emphasize participation, team building, fair play and healthy living. Our goal through our competitive and recreational sports is to provide a variety of opportunities, create positive experiences and prepare students for athletics beyond these school walls. Any student can join, no matter their skill level, and each athlete is challenged to push themselves physically and mentally while creating friendships and forming bonds with their coaches and teammates.
Our student athletes test their skills against local teams at Cross Country meets during the Fall season and Basketball games and tournaments during the Winter. Our Golf Team learns and plays together in the Fall and Spring, all with expert coaching from PGA professionals. Our Cheer Squad focuses on building basic skills while being the representatives of Saint John School spirit!
We look forward to your participation and enthusiasm this year!