Visit
You are invited to VISIT the SAINt JOHN SCHOOL!
the best way to learn about the Saint john school is to see firsthand our community of learners and teachers. if you you would like to schedule a phone call or a tour, you may schedule a time by using the scheduling calendar below. You may also contact our director of admissions, henry lapham. he would be happy to find a day and time that is convenient for you and your family.
henry lapham, director of admissions
hlapham@saintjohnschool.net
(781) 235-0300 (option 3)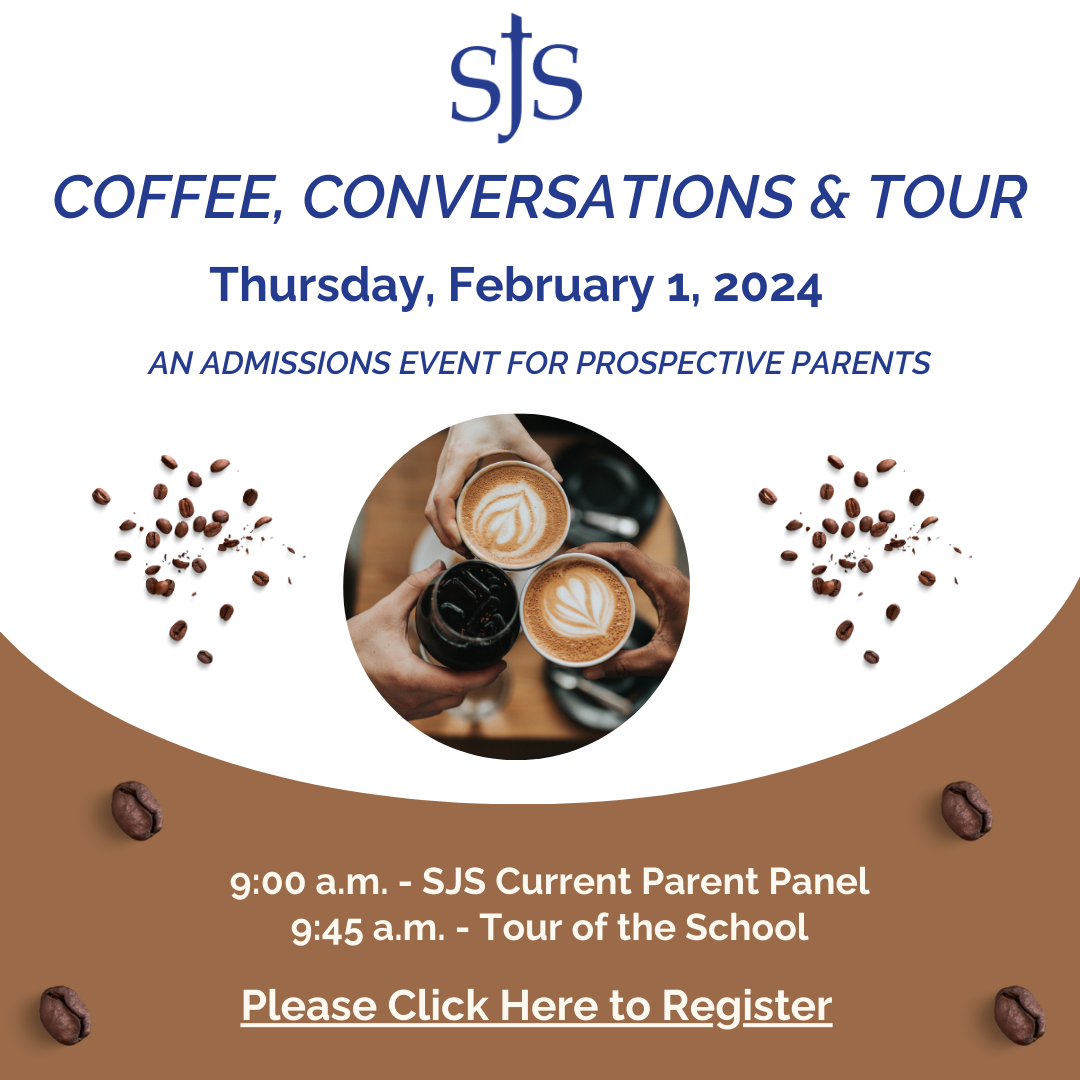 SJS Admissions Events 2023/24
Coffee, Conversations & Tour
Thursday, February 1, 2024
friday, may 10, 2024
~~~
9:00-9:45 AM - SJS Parent Panel
9:45-10:30 - Campus Tour
~~~
Parents may visit the Saint John School and meet a panel of SJS parents who will share their experience of the Saint John School. It is a great way to learn more about the academics, athletics, after school care, PTO and many other facets that make SJS the special place that it is today. after the parent panel tours of the school will be given.
Please complete the Coffee, Conversation & Tour Registration Form below if you are planning to attend
Thursday, February 1 Registration Form
Friday, May 10 Registration Form