Blog
Support for Ukraine
March 03, 2022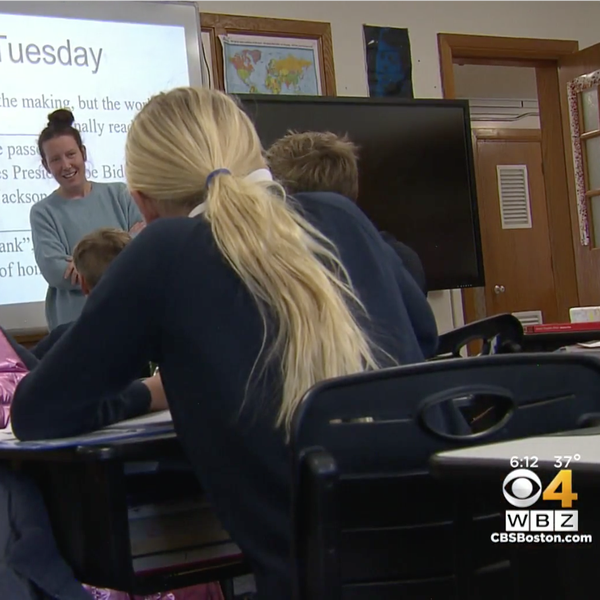 Dear Saint John School Community,
As the Russian military invasion of Ukraine began on Thursday, February 24, so too has a humanitarian crisis that has forced families to flee their homes or take refuge in bomb shelters and subway stations throughout the country. Many of you know that one of our own SJS families, the Konrads, recently returned from living in L'viv for four months. The University where Mrs. Konrad worked, the Ukrainian Catholic University, has transformed into a refugee center.
The turmoil our brothers and sisters in Ukraine are experiencing is unimaginable. On Monday, SJS started to collect Medical Supplies and served as one of the drop off locations. The number of supplies donated between Monday and Tuesday was overwhelming. Mrs. Konrad loaded up her van twice and it was packed to the brim! Thank you to the parents and volunteers who stopped by with boxes, packing tape and to lend a helping hand. Our first shipment went out yesterday, March 2nd, and additional cargo space has become available for shipments to Ukraine next week, so SJS will continue collecting supplies for Ukraine through next Tuesday, March 8th by 12:00PM.
Please consider donating: bandages, trauma dressings, gloves, IV starter kits, medical scissors, ibuprofen, Tylenol, antibiotic cream, eye wash, burn aid, or antiseptics.
If you would like to contribute a monetary donation, please consider donating to Razom, a vetted organization which is able to ship medical supplies to those most in need: https://razomforukraine.org/razom-emergency-response/
The Ukrainian Catholic University is also accepting donations to help shelter internally displaced people in Ukraine: https://supporting.ucu.edu.ua/en/donate/.
____________________________________________________________
NBC News visited SJS to highlight the donation drive we are supporting in collaboration with Sunflowers of Peace.
NBC'c coverage of SJS Collecting Donations for Ukraine
ABC's coverage of Sunflower of Peace
WBZ | CBS Boston interviewed Mrs. Metcalf regarding how to discuss the topic of the Russian invasion of Ukraine with students. In Mrs. Metcalf's Grade 5 and 6 Social Studies classes, they discuss current events on a daily basis, making the Russian invasion of Ukraine a topic they will continue to address.
WBZ's interview with Mrs. Metcalf
Thank you for your support and prayers for the people of Ukraine, that peace may be restored quickly to their country.